Did you know that TaskRabbits newest CEO came from Uber? So it might make sense that TaskRabbit now seems to be trying to implement an Uberish business model here on the TaskRabbit app. And I get it, TaskRabbit is in business to make money and not necessarily provide the highest quality of service. That is what their recent changes suggest to me.
TaskRabbit, the Best to Worse Gig App?
As you can see from this email that I received back in November, they essentially said, despite a Tasker's ratings, total jobs, or reliability, they will recommend and effectively promote taskers with lower rates. Generally speaking, there is a correlation between higher quality and higher prices. The quality of taskers available in Boston has traditionally been high, making sense since there are tons of excellent high-quality taskers here. Plus, it's a big city, and there is money here.
Despite this, TaskRabbit appears to be trying to get their high-quality Taskers to lower their rates and work more often. Winter is always slow, but this has been my slowest winter on TaskRabbit ever! TaskRabbit is trying to force me to lower my rate to get shown.
Or you can say they are just simply willing to promote lower-quality Taskers over high-quality Taskers with the hope that customers won't notice.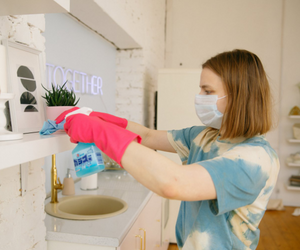 After all, these are TaskRabbits recommended taskers that have built a good reputation for the business. So because of this previous business model built off of the work and reputation of their higher quality Taskers, customers will believe it is still the same when it is not. It's a bit misleading and sad.
I like TaskRabbit. I hope this is only a temporary change for this winter. Of course, I'm optimistic about the future and hopeful that they will rely more on a quality-based rating system such as total jobs, reliability, 5-star rating, and the number of ratings. But we shall see. I'll keep you guys posted.
In the meantime, I will either leave my rate where it is or lower it down a few more dollars and step up my Fiverr game and consulting business! Fiverr is another gig app platform that makes me money. If anything, I should pay more attention to that stream of income since I can work from home and usually decide when I want to work. I'll start making some videos on Fiverr to give you a glimpse if you are interested.
Also, if you haven't yet, check out the free TaskRabbit money maker course here. While these changes suck for us older Taskers with higher rates, it's still a money maker, especially for newer Taskers.
More Posts You Might Like
What is Taskrabbit? 2023 is here; unfortunately, the economy isn't looking great. Businesses continue to…
How to Protect Your Business and Your Money You've probably heard of general liability insurance,…